In my last A to Z post, I did f instead of e, because, well, f was more appropriate considering how I was feeling. Now, I'm picking up what I skipped by talking about something that seems to be very common, but often misunderstood.
Grief + Envy = Anger.
After I lost Calvin, it was really hard to look at babies, even if they were family. It was also really difficult to see pregnant women, who seemed to be wherever I went: walking down the street, at work, in stores, everywhere. I would have fantasies of pushing them down or stretching my arms out and tornado punching them as I passed through and moved them out of my way. I would joke about knocking toddlers over in the playground across the street from my apartment. I didn't really wish anyone harm, but I was angry. There are different types of anger, and this one was jealousy. I envied these women and the life they carried. It was hard to see those babies and toddlers, cooing, playing, laughing, when I would never see that with my son.
Grief + Envy = Despair.
When I lost Rainbow, the angry jealousy had already fallen away, and the hurt was exposed. Looking at babies and expectant mothers didn't make me want to lash out. It made me want to fall into a pile of tears.
I know that children are gift, that pregnancy is a blessing… that's why it's so painful.
For a brief few weeks, I had hope again. I believed that I would get to keep this blessing longer and that in the end I would receive the gift of a living child. But that was ripped away from me.
Grief + Envy = Hopeless Resignation.
Then, we couldn't get pregnant, and I had to watch while it seemed like almost every woman I knew got pregnant with her rainbow baby. Every new announcement pierced my heart until it turned into a pin cushion. Here's the thing: it's not that I wanted them to move from grief to infertility. It's just that each We're pregnant! was a reminder of what I had lost twice over and what I wasn't sure I could ever have.
Grief + Envy = Happy for You, Sad for Me.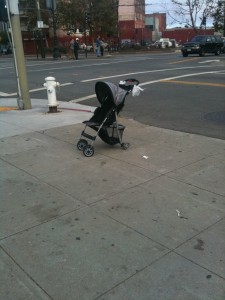 That brings me to now and losing Gaelen, who was my birthday surprise, who I hoped would be my earth baby. But that's not how it happened.
My MUA appointment was on the exact same day and at the exact time, March 24 at 9am, as my sister-in-law's appointment to be induced. The next morning, when I woke up to the text message from my mother-in-law with Nathalia's time of birth and weight, I cried. I am happy that she is here. I am happy that my sister-in-law had a safe delivery. I am happy that my in-laws finally have a grandchild to hold in their arms. I am happy for my sisters. I am happy for all mommies who are pregnant, who are able to hold their children.
But I am also hurting. And I can't be happy for them with all that I have, just with what I have left. The rest of me, I need for myself, for my babies, for my husband. I'm thankful that I am surrounded by people who respect this. From my sisters, who don't question when we decline birthday parties at Chuck E. Cheese; to our friend who acknowledged that we might not be ready to meet her daughter; to my sister-in-law, who cried as she told us, It's okay to feel bad. I feel bad for your guys. I thought of you the whole time, after she came home from delivering her baby.
Grief + Envy + Time + Respect = Progress.
Seeing pregnant women, seeing mothers with their babies, it still affects me on a visceral level. But even with losing Gaelen being so recent, I no longer feel anger towards them. They don't make me want to crumple into a sobbing mess anymore, either (at least not all the time). Part of it, I think is time—not so much that time "heals," but that time has given me room to adjust, and I'm still doing that. Another part of it is that I finally feel like more people respect, if not understand, what we're going through, and they are allowing us the space we need. Maybe it's time on their part, too, that has allowed them to see this. Maybe part of it is that you can't argue three losses in a row with "life goes on" and "just have another one." Either way, I'm grateful for that. And I'm grateful to be in a place where the sting of my envy isn't so sharp.
Have you experienced envy after a loss?
How did it manifest itself? Did it transform as time passed?
This post is a part of a series called Unpacking Grief, which I began as part of the Blogging from A to Z April Challenge.