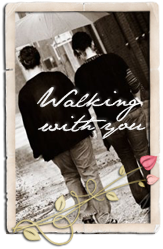 "Walking With You" is an outreach of Sufficient Grace Ministries, led by Kelly Gerken. We are a group of mothers who have lost a baby or child. We gather together from different places on our journey, each month to share our stories, to encourage, and pray for one another as we walk this path together. Our hope is that you will be comforted when you join us here…and maybe that we can offer some grace for the journey as we look to the Lord for comfort and strength.
This month for Walking With You, we are starting something new. We will be going through the Threads of Hope, Pieces of Joy Bible Study for the next nine weeks. Even if you have not joined us previously, I hope you will join us for this. All are welcome. My prayer is that it will bring hope and much-needed encouragement to hearts that are grieving.
*Because a lot of material will be covered in each study, you may share as much or as little as you wish about what speaks to you. You may answer every question on your post, or just choose one particular concept or scripture that spoke to you. Share as little or as much as you are able.
---
---
I am a few weeks late getting this post up, as it was more overwhelming than I expected to start it around the time of Calvin's birthday. Because I never shared on the Precious Goodbye "Walking with You" post, I decided to go ahead and do Lesson 1. After celebrating Calvin's 1st Birthday in Heaven (which I will write about later), I think it's time to share his birth story. To read about the moments that led up to this day, please reading Waiting.
---
Delivering Calvin Phoenix into this World
Getting into labor and delivery.
Louie's dad parked the car in the garage that had become so familiar since I first got pregnant and had to go in for the many ultrasounds and appointments. The air was dry, crisp, and cold. We didn't speak as we walked towards the hospital. All I could hear was the shuffle of footsteps and the sound of the bags I carried brushing against my coat. We found our way to the "special elevator" that would take us to Labor & Delivery. This whole time I was walking quickly. Almost rushing. I don't know why. But when we got out of the elevator and stepped on the 15th floor, I began to hesitate. It became more real, what I had to do. But it also felt like a dream. Almost as if I was watching myself take that really terrible, unreal walk past the posters of happy, smiling babies with that knowledge that my baby – my first child – the blessing I was carrying in my womb was dead.
After checking in with security and getting name tags, we walked through the double doors, and I approached the nurses station. I told them I was supposed to come in at 8 o'clock. They took my information, looked me up, discussed whether I was 15 or 18 weeks, what type to put me in, decided on a postpartum recovery room since it was an early induction. That whole time, I stood there listening, wanting to scream at them that my baby was 18 weeks, that I was standing there in front of them, and couldn't they have had this conversation before I got there? But there I stood, feeling lost and numb and helpless.
When I got to the room, L1518, I lost it. I stood in front of the window, which overlooked the city, and cried. The first thing I said was I'm so angry. Followed by I don't want to be here. Followed by This is going to break me. My sister-in-law put her arms around me. My husband clutched my hand. And we all stood there as I continued to sob until it was time for me to put on the hospital gown, put on the hospital gown, and wait for the induction to start.
One last look.
Before they began, I asked the nurse if I could have one more ultrasound. The doctor explained that their ultrasound isn't as good as the one in radiology, but she was willing to do it. I needed to be sure. I needed to see my baby still on the monitor because the monitor was turned away from me during the ultrasound earlier that day (as my husband and mother-in-law saw my still, lifeless son). A part of me wanted a miracle, a part of me wanted some sense of confirmation and acknowledgement that my baby was gone.
The induction.
At midnight, they began the induction by inserting 3 pills of misoprostol into my cervix. It hurt. They put three more in at just past 3am. The last set was at around 6:30am. Each time was painful. I had to wake Louie up for each dose. He held my hand as I tried to breath through the pain. They told us that it could take anywhere from 12 – 24 hours.
Although the cramping was terrible, I was afraid of the epidural. First I tried ibuprofen. Then I eventually agreed to stronger pain medication via the IV after the nurse, out of concern, told me, You don't have to be in pain. I didn't really agree with that. I felt that I needed to feel it. When I finally did agree to have an epidural, it was too late. I was ready to push before they could get the anesthesiologist, even before they could start the pitocin, which was supposed to help induce contractions.
I started feeling immense pressure and pain, followed by the feeling of my baby starting to push forward. In a panic, I told the nurse I feel something coming out, and she went to get the doctor. By that time the pain was ripping through me. I was clutching the sheets in my fists on either side of me as I tried to brace myself. Louie told me to hold his hand, but I couldn't let go of the sheets. I started crying out in pain. The nurse told me to hold Louie's hand. But I couldn't. The doctor came in and asked me to lie on my back. I can't! I felt myself scream in pain. Then I felt my baby come out in a big gush. The pain was gone. I fell back onto the bed and started sobbing.
Louie put his arm around me and said, "I'm sorry. I'm so sorry," over and over again. I was crying at my own weakness and fear. I wanted to ask for my baby, but I was scared. And all I could do was cry.
Choosing to say hello/goodbye.
They told us they were going to clean the baby up, and when my nurse came back, she told us that they couldn't take footprints because the baby was so small. I wish I didn't just say okay and that I had asked them to try anyway. I asked her if the baby was a boy or a girl. I had felt this baby was a boy. Whenever I dreamed of Louie and I having a baby, we had a boy. Earlier in the pregnancy, I dreamed of my grandmother laying her hands on my moving belly and telling me I was having a boy (it was like she came to visit me and the baby in a dream). I was right.
During the wait to deliver, Louie and I still hadn't decided whether we wanted to see our baby. After discussing our fears, we told the doctor no, we didn't want to see our baby. Then, later, the nurse came in and told us about how they can take pictures and footprints and that they could dress the baby in clothing people made and donated to the hospital specifically for tiny babies born too early. She also told us that we could have a priest come and baptize our baby. I wanted all those things for my baby. Louie started doing research online, using his phone, about what other parents who had delivered their babies at 18 weeks, and he found that there were no parents who regretted seeing their babies. The only regrets were from some parents who had chosen not to see them.
The doctor came back and told us that the baby did have some malformations. I asked her what the baby looked like. And she gave us the answer we needed to hear: that whatever she said to try to explain would not describe what our baby looked like. I think she didn't want to scare us into missing out on seeing and holding our baby. I'm so thankful for the works she used to answer my question. I told her that I wanted to see the baby.
His name is "Calvin."
The doctor that brought my baby boy into the room asked, Do you have a name for your baby? Louie and I both answered, Calvin. Before she picked him up to place him in my arms, she said, Calvin is very special. He's very special. I held my tiny little boy, his head resting in the crook of my right elbow, and looked into his sweet face. A very different kind of tears flowed from eyes. I was filled with such a peace and happiness that is so difficult to explain. I know Louie felt it, too, as he said, Our baby is so cute. All the fears we had about seeing Calvin fell away.
I held our boy as the midwife we saw earlier in the pregnancy stopped in to check in on us. I held him as our nurses and doctors walked in and out. I held him as a priest blessed and baptized him and told us that we have a saint in Heaven watching over us. When I finally asked Louie if he wanted to hold Calvin, he was happily surprised that I was willing to let him hold our baby. Thinking of that makes me smile. Remembering Louie holding our baby is one of my best memories.
There are so many things things that I wish I had known then; so many things that I wish I had done: dressed him, held his hands, allowed the rest of our families to see and hold him, kept him with us longer, taken more pictures. But I'm trying to let go of these; I'm trying to believe that we made the best decisions that we could with what we knew at the time. I am so thankful we decided to see our baby, that we God the chance to hold him, that our nurse went out in search of a camera so we could take pictures together. Though God did not answer my prayer in the way I wanted, He did say yes in allowing me to deliver my child into this world. For that I feel so blessed.
---
To read my posts on other lessons, please use the links below:
•Lesson Two: So Many Questions
•Lesson Three: This Can't Be Happening
•Lesson Four: Why Me?
•Lesson Five: How Can I Go On?
•Lesson Six: I've Got to Get Better Soon
•Lesson Seven: Moving On to Acceptance
•Lesson Eight: Learning to Let Go
•Lesson Nine: Finding Joy
---